.
Almost two years ago, I found myself driving through the Black Hills of South Dakota on a whim of a trip that became a monumental experience for me in many ways and also shaped the "You Ain't Goin' Nowhere" series .  I had no real plans in mind that trip, other than making my way to Mount Rushmore, and had very little knowledge of what else the Black Hills held. As I drove through Rapid City, South Dakota, I saw signs advertising both Mount Rushmore and the Crazy Horse Memorial, but in my naivety, had no idea what the latter was. I navigated through the winding roads up to the presidential monument, paid the entrance fees and briefly explored the grounds of the park. As I walked back to the car, I paused and felt a pull to continue onward toward Crazy Horse but because I had no knowledge of the sculpture or its artist and I had a rental car that needed to be returned in fourteen hours to a location that was nine hours away, I resisted the urge and turned back east.
.
Just recently Crazy Horse was brought back into my life via a documentary shown to me by a friend and this time, I took notice, learning about the monument and sculptor behind it-- Korczak Ziolkowski. This amazing man has stirred up a variety of thoughts and provided a surplus of insight regarding artistry and devotion to one's craft, making me wish I had listened to my instinct back then. But I didn't and in any case, I'm glad to have been introduced to this man's life now rather than never, which is why I wanted to share with you a little about his life and creative outlook.
v.
.
Korczak isn't exactly the image one conjures up when imagining an artist, particularly one with a knack for fine sculpture and a top prize from the 1939 New York World's Fair under his belt (1). Orphaned as a young boy and subject to a harsh life in foster care until the age of sixteen when he left to put himself through technical school, Korczak didn't even make his first marble sculpture until he was twenty-four years old. He never formally studied either art or sculpture but took it upon himself to explore the techniques of the masters. (1) After gaining experience with mountain carving while working under Gutzom Borglum on Mount Rushmore, he was contacted by Chief Henry Standing Bear of the Lakota Tribe about a monument to honor Native Americans. America was then in the middle of World War II and Korczak volunteered for service, leaving the offer on the table in his absence. When he returned, several other propositions had come his way, including many for government war memorials in Europe, but Korczak turned them all down in lieu of the opportunity to work for the Lakota people. (2) At the age of thirty-eight, he finally began work on the mountain, a job that he devoted the rest of his life to. (1)
.
.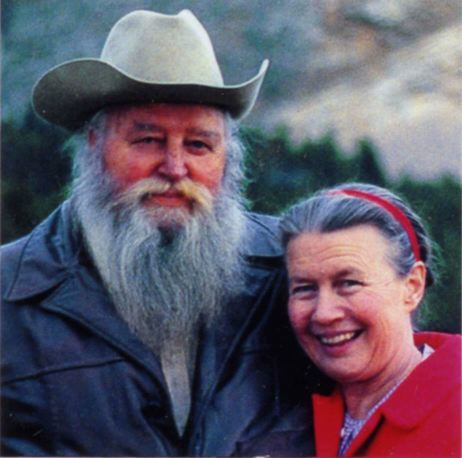 .
This man truly poured his heart and soul into this project. He was once quoted as saying, "Don't do anything unless you'll do it really well, and unless you want to do it for the rest of your life." (3) He lived a life that directly reflected that ethic, spending the remaining thirty-five years of his life on the mountain and raising a family of ten in its shadow. (5) At the beginning of the project, he had only $174 to his name though refused both a salary for his work and two multi-million dollar government grants to complete the sculpture, saying, "Why should a memorial to the American Indian be financed by the very government that broke its treaties with the Indians and turned its back on all its promises?" (2) Financial difficulties were not the only hardship he faced during this endeavor: his first winter in the Black Hills was spent living in a tent while independently constructing a 741-step staircase to the top of the mountain, which he would climb up and down several times a day, often with heavy materials; he also suffered through bouts of poor health including four back operations, quadruple heart bypass surgery, diabetes, arthritis, a broken wrist, and a ruptured Achilles tendon but his passion for his vision never ceased. (2,6) Though the carving expanded from a solo undertaking to a family affair over the years, Korczak made it clear to his clan what his priorites were, telling his wife, Ruth, "Honey, you see that mountain? Never forget, it comes first. You come second. Now the children know that. They know they come third. That's a common understanding in the house. I didn't come out here to marry a woman to have a lot of children. I came out here to carve a mountain!" His family understood this and chose to help him carry out his mission, his wife responding empathetically, "His work has to come first or he would be just another person doing, selling insurance or cars or something like that." (6)
.
Korczak would not allow even death to stand in the way of his undertaking. Along with his wife, he spent three years compiling detailed instructions on how to complete each step of sculpting the mountain so that future generations could complete the work he started. (2) Within his final words, he encouraged Ruth to continue the project saying, "You must work on the mountain-but go slowly so you do it right." (5). The Ziolkowski family has continued onward using his instructions and only straying once--opting to complete Crazy Horse's face before the horse's face as originally planned.
.
.
.
Korczak and the entire Ziolkowski family are a testament to determination and belief in one's craft; the artistic vision and spiritual value behind the Crazy Horse memorial have never been sacrificed for the sake of convenience. When the monument was in its initial stages, Korczak's plan was to carve one hundred feet of the peak but after spending five days and five nights staring into the hills, he realized that he could not do the Lakota people justice with such a sculpture and opted instead to carve the entire mountainside, even though he knew what an enterprise this would be. "The world asks you one question. Only one. The world asks you: 'Did you do the job?' There is only one answer: yes." (1, 3)
.
Sources: 1. http://www.crazyhorsememorial.org/about/storyteller.html 2http://www.blackhillsvisitor.com/main.asp?id=14&cat_id=30284 3. http://www.amorenaturalway.com/uploads/newsletter/145/pamphlet-114--crazy-horse-the-journey-within-the-vision.pdf 4.http://jessicaseigel.com/articles/crazyhorse.shtml 5. http://www.crazyhorsememorial.org/about/family.html 6. http://thenewamerican.com/history/american/10468-crazy-horse-memorial-a-tale-of-two-stories-told-in-stone
.